Create a Future that You Love
Discover the difference it can make to be in your own flow, aligned and connected with your own channel and shining your own Light.
Experience how easily consciously engaging with the higher intelligence within you and within the Universe can support you to release what's holding you back so that you can be true to yourself,  live your purpose and make the difference that you are here to make.
One of the biggest gifts that you can give yourself is to be in your flow, your power and your inspiration, so that you can fully be the gorgeous channel for the Universe you truly are.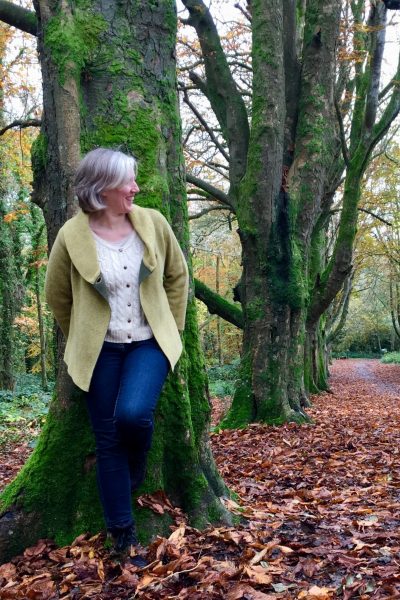 unlock the codes to your Dreams
Aligning with your potential
It can be so easy to trundle through each day doing pretty much the same thing as the day before and wonder why nothing is changing. 
It can feel as if we're trying really hard to create the changes we want – we do the emotional work, we work on our beliefs, we take some actions . . .  but then we get to the end of another year and look back and wonder what all the effort was about – because not a lot of our hopes and dreams have actually manifested. 
We know that these possibilities exist. We know that in the field of all possibilities there is a version of us living happily and healthily. We know that there is  a version of us confidently living our dreams and our purpose.
But why aren't we experiencing this in the here and now?!
It's because there's too much resistance, energetic refusal, trauma, fear and all sorts of other things that are sitting in our blind spots – which is why we haven't been able to clear them yet. 
prioritise yourself & your life
When you clear your energy every day you consistently release what's that's keeping you in an old vibration, an old way of being.  
And when you align your energy every day with your higher intelligence, you consistently allow yourself to be in a new vibration. You consistently create a new way of being that includes what you are now choosing to bring in and experience until it simply is 'normal' 
Then when you also add in a Channelled Call every week in a powerful, co-created space with other people who are also clearing and aligning their energy, and also Channelled Essences and Ascension Codes, as well as consciously engaging with Nature Intelligence and spiritual helpers, truly significant shifts can happen.
*** "It's hard to know how to express my gratitude. Janine has taught me to trust and believe in my unique gifts and talents and the Alignment Circle has truly changed my life. I feel more connected to myself, to nature and to everything and everyone around me. I experience how the universe wants to work through me, guide me and help me. Janine is the perfect person to help to do this whilst feeling safe and supported. " ~ Beatrice
*** " Finally I was blessed with the perfect gathering of beautiful souls and a space lovingly and expertly held by Janine in which I could reveal and release lifetimes of conditioning, traumas and stuck energies and become who I am meant to be in all its Light and Love and Wisdom and Joy and Peace." ~ Mahesh Patrick. 
*** "The Alignment Circle has been a lightbulb experience for me. Doing the check-in every morning has been magical. Feeling into how I AM brings peace, calm, joy and energy for the day. Going deeper expands all senses and opens up the connection to multi-dimensions and intelligences that assist us on the road to a clearer and healthier self. The whole process has feelings of gratitude welling up every day." ~ Patricia.
Create your own bright future
Become a Co-Creator in The New Alignment Circle
Join us for 5 weeks of empowerment to clear your energy, come into alignment and awaken your potential – and to co-create your new future with the dreams, soul-goals or heart's desires that you would love to experience. 
Choose something in particular that lights you up and that you want to be, do, have or experience. If this is a broad topic then what are the tangible ways that you would know that this has manifested for you? 
We will be a small group of like-minded sensitive, intuitive and creative people. We will each have our own unique energies and frequencies, our own dreams, goals or desires and we all want to deepen our connection with ourselves and with Source, increase our clarity and confidence in our spiritual gifts, open up our communication with non-physical helpers and strengthen our sense of oneness with the Universe. 
During these 5 weeks you will receive . . .
Who is this for: This invitation to join the Alignment Circle is for sensitive, intuitive and creative people who are deeply connected with their energy and who want to tap into their potential, live their purpose and make a bigger difference. It is for those who have a dream, soul-goal or heart's desire, and who are ready to allow and create a new future for themselves.
Who is this not for: Anyone who is looking for a quick-fix, who doesn't take responsibility for their own experiences, who is more connected with their intellect than with their energy or who doesn't want to do their own personal growth work. We are each the only one who can feel our own feelings, do our own inner work and make the changes we desire.
For these 5 weeks of group Channelled Calls, Channelled Essences and Codes, daily Alignment Messenger Group and much more, your investment is just €300.
(Let me know if you would prefer a payment plan and we'll arrange something that works for you.)
The next Alignment Circle is starting Wednesday , 9th September 2020. Contact me below or email me at hello@janinethorp.com to let me know that you're interested or if you'd like to chat first about it.
2020 is such a significant year and so much is speeding up and calling for us to be true to ourselves, no longer holding ourselves back but being in our own flow of health, abundance and happiness, living our purpose and making the difference we are here to make.
Let yourself receive support to be in this space of expansion and evolution.
If the Alignment Circle resonates with you in any way then just reach out and get in touch so that you can honour your energy and explore if it is for you.
I can't wait to connect,
Much love, Janine xx