Path to Freedom, Vitality & Abundance
Bringing your energy into flow &
Unlocking the Freedom, Health & Prosperity You've been Waiting For
You long for freedom, wellbeing and abundance – emotional, financial, time and energy – and you sense that you have gifts and potentials that you have not yet tapped into. 
"How can I feel more connected and at ease in myself so that I can actually have a life I love?" … because you know that feeling aligned and in flow means less stress, more joy and more freedom to choose.
"How can I open up to my channel and spiritual gifts in a way that feels natural and authentic for me – and that opens me up to greater wellbeing and prosperity?" … because you want to live your purpose, enjoy your life and are totally over being in financial struggle and lack.
"How can I be who I really am and move into the next level of my life NOW?" … because you know that the more you are fully You – the more you will experience your next level joy, freedom, vitality and abundance – in all the areas of your life.

It's not for want of trying, and doing everything you can to move things forward – you've tried it all! Commitment, determination, learning, healing … you name it! 
The secret is to tap into your energy and Higher consciousness to allow miracles to happen!
You've got to unlock the part of your consciousness that ALREADY has all the clarity, inspiration and guidance you need to allow the freedom, fulfilment and prosperity you dream of to come into your experience. 
You've got to release the emotions, beliefs and patterns that are held in your energy field that are keeping you stuck – and that are preventing you from sharing your gifts, having the income and living the life that you would love.
You've got to come into flow with the incredible higher intelligence that's within you and that can tap into the organising and orchestrating energy, vitality and intelligence of Nature and the Universe – so that you can have the freedom and life that you are here to live.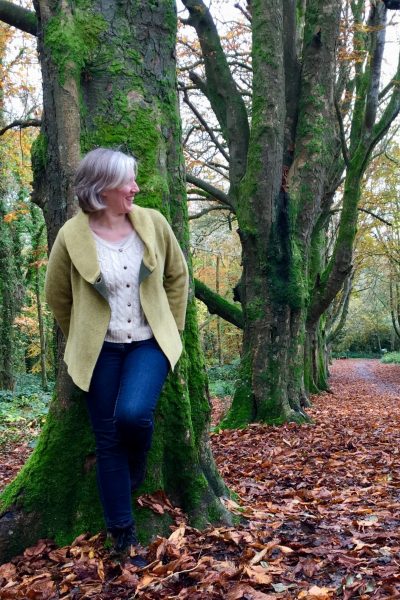 Increasing your Freedom, Vitality & Abundance is exactly what this transformational program is all about.
As you work with this channelled energy healing and teaching, you will be tapping in to the most powerful energy on the planet – your own higher consciousness.
You'll be connecting with what you ALREADY know and coming into flow and alignment with the vitality, freedom, success and abundance you would love. 
It already exists – you just need to resonate with it to manifest it.
This program will help you to: 
~ Bring your Energy into Flow and Alignment – so that you feel connected with your True Self and can trust your unfolding path.
~ Be your Authentic Self – and love who you are as a unique expression of the Universe.
~ Increase your Physical, Emotional, Mental Well-Being – and feel safe to experience a richer, fuller and fulfilling life.
~ Open Up to Your Next Level Financial Prosperity – and become aligned with having more consistent financial abundance in your life.
~ Expand your Intuition and Unlock your Spiritual Gifts  – and feel confident with what you are sensing in each moment.
~ Experience a new sense of freedom – and elevate every aspect of your life into a higher frequency of spaciousness, ease and flow.
~ Upgrade the Energetic Blueprint of your Life – and open up to your greater happiness, fulfilment, possibilities and potentials.
Here's what's inside 'Align' - and how we'll be Unlocking the freedom, vitality and abundance you were born for.
Module 1:  Earthing Your Light Body.  During this module, we will be supporting your channel, your connections with Source and with Earth, and your chakras and aura to be clear, open and in flow so that your Light Body can be fully grounded and present – and so that you have the energetic freedom and inspiration to be authentically You, with ease and flow in your physical body, at this time here on Earth. 
Module 2: Aligning with Your Authentic Self. In this module, we'll continue to support your energy to be clear, open and in flow, and to release any past life or ancestral influences that are holding you back (while appreciating the beneficial ones), as well as any unhelpful influences from other physical or non-physical beings, so that you can be Authentically You!
Module 3: Embracing Your Emotional Freedom. In this module, we'll release any heavy, stuck or stagnant emotions that are held in your energy field and are holding you back from what you'd love, as well as opening up to and aligning with the loving, liberating and empowering emotions that resonate with your incredible next-level sense of Self – as well as your next-level life, so that you can fully and naturally live it.

Module 4: Aligning with Your Empowering Beliefs. Your unconscious beliefs run the show! And so this week we'll be releasing the unconscious limiting beliefs that are keeping you feeling stuck and in an ever-repeating loop experiencing what you don't want – and aligning with the empowering, liberating and loving beliefs that can naturally allow wonderful new experiences of what you DO love. 

Module 5: Healing & Loving Your Relationships. Your relationships – an essential and wonderful part of life – except for when they don't feel so wonderful. So this week we'll be releasing past hurtful relationship experiences that are still being held energetically in your energy field – and opening up to allowing more and more loving and uplifting relationship experiences – including romance, friends and family. 
Module 6: Awakening Your Prosperity.  In this module, we'll be releasing the unconscious energies, patterns and programs that are keeping you within your current financial experience, and healing your relationship with money and wealth  – and opening up and expanding your energy so that you can allow in much more abundance and prosperity – and in ways that feel authentic, aligned and in integrity.

Module 7: Embracing Your Gifts & Message. You have amazing creative and spiritual gifts and knowledge – and you can express these in a way that can not only feels joyful fulfilling for you, but that can also (if you wish) make a difference in the world. This week we'll be connecting with your gifts and message, releasing any doubts or anxieties around them, and aligning with expressing them in the way that feels authentic, loving and empowering for you.

Module 8: Living Your Purpose Lightly. You are here for a reason – this may be to experience more facets of life, to create or express what inspires you, or to share your message or knowledge with others so that we can all evolve. This week we'll be opening up to all this – and aligning with what inspires you up so that it feels joyful, light and fulfilling as you move forward and take the actions that light you up. 
Module 9: Loving Your Unique & Extraordinary Life. In this final module, we'll be tapping even more into your Path to Freedom – and to your amazing higher consciousness and how you can bring this into your physical form, so that you you can live a life you love. 
Because I want to make sure that you have absolutely everything you need to Align with your path to Freedom, Vitality & Abundance - and Get incredible results by tapping in to your energy - you will also get access to these bonuses.
"Activating Your Physical Health & Vitality" Session
In this Bonus Session, we'll be recalibrating your electrical system, nervous system and the cells, organs and structures in your body energy to realign with your vitality and wellbeing – and tapping into the psychic surgery and healing of your guides, Nature Intelligence and Universal Consciousnesses.
"Divine Communication" Workshop
In this Bonus Workshop, you will learn how to communicate with your highest vibration spiritual helpers, including beautiful Beings of Light, Nature Intelligence and Universal Consciousnesses, so that you can access their incredible support to increase your health, wealth and happiness.
"Energy Clearing & Alignment" Meditation
Sometimes we can feel totally stuck and just don't know how to be able to get back into flow or be able to move forward again. This short channelled meditation is for precisely this time – it supports you to release the energy that's being held in your energy field in a stuck or stagnant state, and reactivates your aligned energy flow, so that you can re-engage with your inspiration and move forward again with ease.
this is a self-paced program, that you can ENJOY
In The Comfort Of Your Own Home And At A Time That Suits You.



You will Have ongoing access To all The content, so whether you prefer to be quick and efficient or to feel calm aND relaxed, you can CHOOSE THE PACING THAT both NOURISHes AND INSPIRes YOU.
"Align: Your Path to Freedom, Vitality & Abundance"  € 695 (Value €1,200)
Special Offer Available for a limited time only!
*** "It's hard to know how to express my gratitude. Janine has taught me to trust and believe in my unique gifts and talents and [working together] has truly changed my life. I feel more connected to myself, to nature and to everything and everyone around me. I experience how the universe wants to work through me, guide me and help me. Janine is the perfect person to help to do this whilst feeling safe and supported. " ~ Beatrice, Australia
*** " Janine is uniquely gifted as spiritual guide. I have benefitted hugely from the 1-1 work I just did with her. She has helped me to come into an understanding and acceptance of my own spiritual gifts in a very straightforward manner. I now feel a calm confidence around working with my talents and spiritual gifts, and I am immensely grateful to have been put in touch with her."  ~ Aedamar, Ireland
*** "The Alignment Cirle has been a lightbulb experience for me. Doing the check-in every morning has been magical. Feeling into how I AM brings peace, calm, joy and energy for the day. Going deeper expands all senses and opens up the connection to multi-dimensions and intelligences that assist us on the road to a clearer and healthier self. The whole process has feelings of gratitude welling up every day." ~ Patricia, Belgium
Is this program for everyone?
As such, this experience is not suited for people who:
~ Think that investing in this program is a quick fix. While many of my clients make back their investment very quickly, it is up to you to take your own inspired actions. I facilitate but cannot do the work for you.
~ Are not willing to make changes. Your life is a reflection of you. So if you want to create change in your life then you need to change your beliefs, emotions and actions. You WILL have 'stuff' come up as you grow and this is part of your transformation. Don't stop half way through – keep going and it will be worth it.
~ Say they are 100% committed but are not willing to demonstrate it beyond financial commitment. If you're not yet ready to commit in the many other ways that you will be called to, then it may not be your time yet.

~ Are not willing to take meaningful action. While powerful energy work is essential to create the change you want to see in your life, action is also an essential part, without which your dreams will stay dreams.

~ Are course addicts. An intellectual acquisition of another course by itself won't create transformation. This program is all about experiencing, allowing, expanding – and taking inspired action.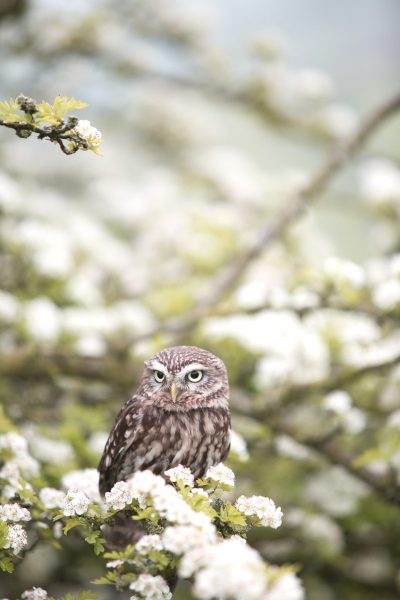 Some Frequently Asked Questions
Q. What can I expect from doing the program?  
Expect to feel more and more grounded, connected and aligned with your own flow of energy, with your own path, and to have stronger boundaries and stronger sense of what is aligned and authentic for you and what isn't. 
Expect to feel clear and confident about what you're sensing energetically, and around communicating what you're sensing. Expect to have a clearer sense of the invisible world of energy, intelligence and consciousness.  Unlock your ability to receive and experience more financial prosperity and abundance of all kinds. 
Emerge aligned with your own Path to Freedom – tapping in to You as the Universe and aligned with confidence, freedom, prosperity and moving forward on your own inspiring and joyful path. 
Q. How is this program different to other programs?  
This program is channelled – so you will be tapping into the energy and consciousness of the Universe, a much greater Intelligence that our human level intelligence – and that whatever information, insights, awareness and transformation that you personally need will come in for you. 
It has an order, organisation and life force that includes your blueprint for awakening your gifts, opening up to your prosperity and to your freedom. It is totally personalised at the level of energy and consciousness – and that each time you listen to a Replay, you will receive the next level of what is most useful to you on that topic.
Q. How much access to I get to Janine?
This is a completely self-paced, home study program, without any live calls with Janine. Having said that, please feel free to reach out to hello@janinethorp.com if you have any questions.
Q. Do I need to be a coach or healer to receive the benefits?    
No, you just need to want to open up to your own vitality, wellbeing and happiness, as well as wanting to open up to your channel , to your spiritual gifts, and to your prosperity. 
However if you are a coach, healer or sensitive and spiritual entrepreneur – or would like to be – then this is the perfect way to discover your own alignment, ease and flow in your business. 
Q. What's the investment for the program?  
The special offer is €695 (saving you €1,000), available for a limited time only.
Q. I can't afford that right now. Do you have a payment plan?  
Yes absolutely. The link for a 3 month plan of €250/month is below.
Q. Do you offer a money back guarantee or refunds?  
We are happy to offer a 7-day, no questions asked, money-back guarantee. However, to get amazing results, you need to feel and to be fully committed. While the program is extremely powerful , it is neither the program nor Janine that will give you the results – that is up to you and your own commitment to up level.  This program is here to support you to do this, along with the amazing support of your own higher consciousness, your guides, Nature Intelligence and the Universe.
Q. I may not be able to implement the program now – will I able to purchase now and do it later?  
Yes absolutely. You have ongoing access to all the content, and can implement 'Path to Freedom' in your own timing and at your own pace.
Q. This sounds amazing but I'm too busy to take on something new.  
Sometimes busy-ness can be a self-sabotaging pattern – something that we do to avoid growing or changing, because of our unconscious fears. This program can help you to let go of the fears and patterns that are holding you back, and can also help you to finally have the time, energy, money, freedom and happiness that you long for.
So feel into what's underneath the busy-ness – is it that this program just doesn't feel aligned for you right now? Or is there a fear that's holding you back from something that would really love, love, love. Then decide – and allow the Universe to orchestrate everything to support you.  
Q. What if I have fears or doubts about joining?  
It's very normal that some doubts, fears or concerns may be in the way of you doing something that is aligned with your greatest growth. Send us an email at hello@janinethorp.com and share with us what you're afraid of. We will do our best to answer any questions or help you through your fears. 
Q. This sounds amazing! How do I get started?   
You can sign up for "Path to Freedom" here,  or if you prefer a payment plan, sign up here. I can't wait to see you there! 🙂 
*** "These weeks were special. To get into harmony with my higher self and the things this implies is lovely. The essences are so helpful and sweet; full of grace and gentle. I will not end this journey." Saskia, Netherlands
*** " Finally I was blessed with the perfect gathering of beautiful souls and a space lovingly and expertly held by Janine in which I could reveal and release lifetimes of conditioning, traumas and stuck energies and become who I am meant to be in all its Light and Love and Wisdom and Joy and Peace." ~ Mahesh Patrick, Ireland
*** "Janine's work is hugely transformative, while being totally easy. It helps me to connect with the always helpful array of infinite energies that are here to assist me.  This work has helped me to connect with that amazing flow where life shows up as a series of exciting adventures waiting to be enjoyed." ~ Maya, Spain
 … if you have a powerful calling to open up to more of your potential, want to make a bigger difference, and want more freedom, prosperity and fulfilment in your life, then taking this program is your next step because miracles and exponential growth are waiting for you!  It's time to discover your extraordinary ability to tap into your energy and higher consciousness, and unlock the dream life you were born for. 🙂
Click on the link to join "Path to Freedom", or if you would like to chat first then just reach out to me here.
I can't wait to connect,
Much love, Janine xx
"
Align: Your Path to Freedom, Vitality & Abundance
"  € 695 (Value €1,200)
Special Offer Available For A Limited Time Only!